Unparalleled Network Security for Small and Medium-Sized Businesses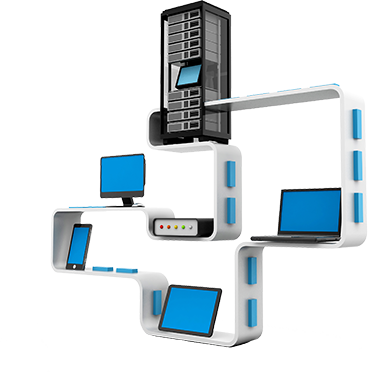 Free Hardware Firewall Configuration!
We recommend the Firebox Hardware Firewall from WatchGaurd. We are a licensed vendor for the brand and have been working with their security appliances for over a decade. Contact us for a consultation. We will place the order through WatchGaurd and configure the firewall to meet your network requirements. 
In 2023, a cyber attack happened every 36 seconds on average. In the past, hardware firewalls were only necessary for corporations. However, as the threat of cyber crimes has exponentially increased over the past 5 years, small and medium-sized businesses are now targets. Over 40% of all cyber attacks in the US have happened to a small business with less than 100 employees. Of these thousands of instances, only 14% of the businesses were prepared. Increase your network security with a hardware firewall, the most effective defense against cyber attacks.
Manuel is excellent with hardware and networking. He recently redid our in-house solution at Vector Tools. Now our system is running smoothly and quickly. We have stronger security. Our internal network speeds are zipping. He did a fantastic job. So much so, I had him come out and do my home network too. He has my whole house bouncing with Wi-Fi. It's great. My family is very pleased.
Manuel was able to get my WIFI signal sent from my home to another metal building on my property and then bring that signal into the building. Have been trying to get this done for three years. He's the first guy that knew exactly what to do. I would highly recommend him for any of you internet security or networking of any type. Very professional upstanding guy.
The Advantages of Implementing a Hardware Firewall
Software firewalls offer protection for PCs. If your business has a network of computers, IoT devices, or servers, you'll need superior protection